My new addiction comes from frowny eyebrows while my brother told me to download the game. Minutes later after my first match and I'm sold. Cara adiksi bekerja pada saya sederhana saja, mengetahuinya secara tidak sengaja lalu dicoba coba eh keterusan. Tapi adiksi seperti ini tidak akan bertahan lama, saya tau betul itu makanya tidak ingin terlalu 'niat' dalam memperlengkap gear dan equipment seolah besok mau mulai latihan e-sport.
Player Unknown's Battle Grounds (yang kemudian disingkat menjadi PUBG) adalah game bikinan Brendan Greene yang dirilis via Steam tahun 2017 silam. Sesekali saya melihat post soal PUBG di antara dank memes Reddit namun tidak berminat memainkannya karena hanya available untuk PC. Dan serupa DOTA, CS:GO dan associates yang membutuhkan 'niat' dalam beli-instal-main, saya yang pemalas dan tidak begitu betah berlama lama di depan PC (karena di kantor sudah 8 jam melakukan hal demikian) jadilah tidak sekalipun menyentuh game game PC.
Nahh, baru beberapa bulan lalu Tencent didampuk menjadi developer game ini untuk versi mobile. Namanya baru rilis, bug dan kekurangannya tentu buanyak banget. Seperti ukurannya yang luar biasa gede (1,5 giga ditambah additional data) dan kecenderungan lag di handphone Android dengan RAM di bawah 4 giga. Oh satu lagi, daya konsumsi baterenya gila. Dua-tiga match saja dengan durasi 1 match sekitar 30 menit, batere bisa langsung drop ke 10 persen.
Menanggulangi hal ini saya menggunakan iPhone 7s yang diflash ulang dan HANYA menginstall PUBG. Lumayan, tidak pernah lag dan batere bisa bertahan hingga 4 match. Ini mungkin upaya terjauh saya dalam bermain game.
Adiksi di game ini tentu saja di adrenaline rush karena membunuh orang beneran (game ini berbasis online) bukan bot itu menyenangkan. Kita ditawarkan untuk bermain Solo, Duo atau Squad. Dari semua stage yang pernah saya jajal kayaknya Squad paling seru. Tandem saya tentu saja adik yang kemudian kami random match dengan dua orang lain. Di hari hari lengang seperti Sabtu – Minggu kami akan ngetroll team match dengan berpura pura menjadi Anne dari Slovenia atau asik menjadi weeaboo dengan membicarakan anime anime dan secret waifu. It's fun, really.
Saya tau betul saya kecanduan game ini karena sekarang history YouTube saya bergeser dari video video masakan menjadi konten konten milik Litomatoma dan Milyhya. Isinya PUBG semua hahaha. Ini minggu kedua saya menekuni PUBG, menekuni karena literally setiap hari sepulang kerja saya meluangkan sekurangnya 3  jam memainkan game ini. Lama kelamaan noob ini berkembang menjadi sedikit lebih paham maksud gamenya apa.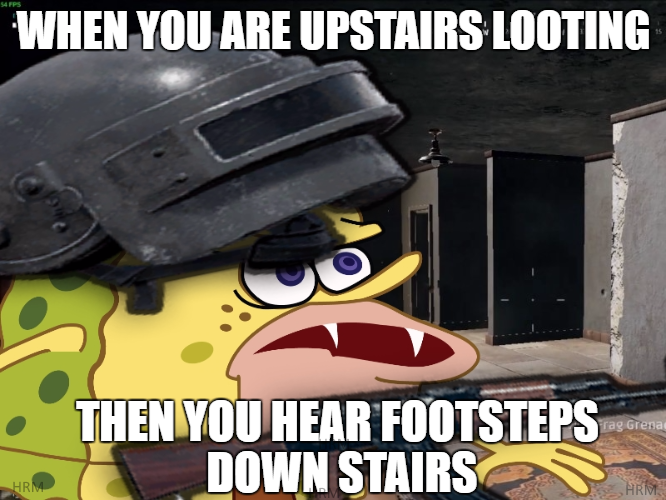 Dan karena game ini sangat sangat populer, hypenya masih menyenangkan. Ga tau kalau kelak Fortnite atau ROS mengambil alih popularitasnya (wkwkwk), di Steam sendiri grafik popularitas PUBG sudah mengalahkan rekor Minecraft dengan 46 juta orang memainkan game ini via PC dan 10 juta via mobile. Kaya banget pasti ya Bapak Grenee ini.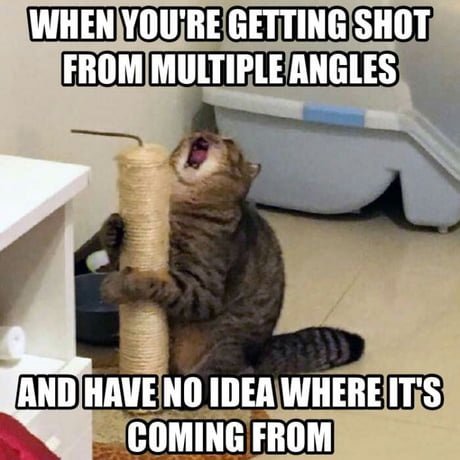 Terlepas dari sekian bug yang ada, sejauh ini PUBG masih menawarkan hal hal menyenangkan untuk dimainkan.
Skor 8/10